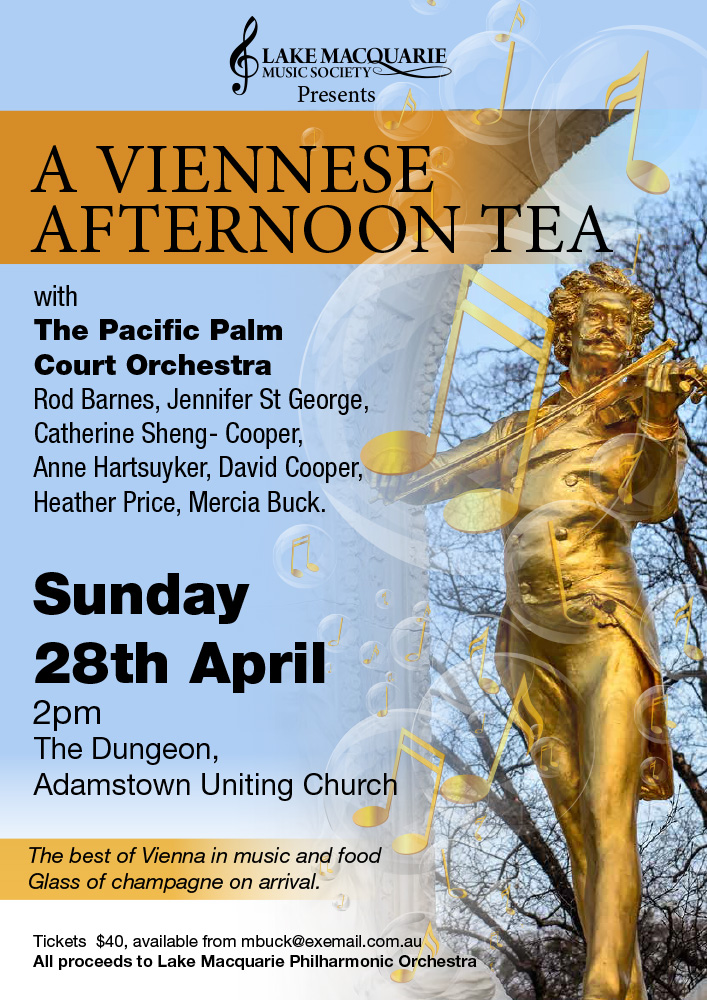 A VIENNESE AFTERNOON TEA WITH THE PACIFIC PALM COURT ORCHESTRA.
Sunday 28th April, 2pm at 'The Dungeon' underneath Adamstown Uniting Church.
Featuring Rod Barnes (Clarinet), Jennifer St George (Flute), Catherine Sheng-Cooper (Violin), Lilly Knox (Violin), David Cooper (Cello), Heather Price (Bass), Mercia Buck (Piano).
An afternoon of elegance & charm. Relive Viennese Cafe Society where people meet, love, and sway to the music. Enjoy the food, drink champagne, & come dressed for the occasion.
Prizes for the most elegant or outrageous outfits. Lucky door prizes.
$40 a head. Tables of ten for $350. Contact Mercia Buck 49431672 | mbuck@exemail.com.au